Build smarter, safer autonomous driving solutions
Making hands-free driving safe and enjoyable requires high quality data and high performing models. Automakers, suppliers, and ML teams worldwide choose FiftyOne as a mission-critical component in their AI/ML stack.
Autonomous driving leaders rely on FiftyOne across their AI pipelines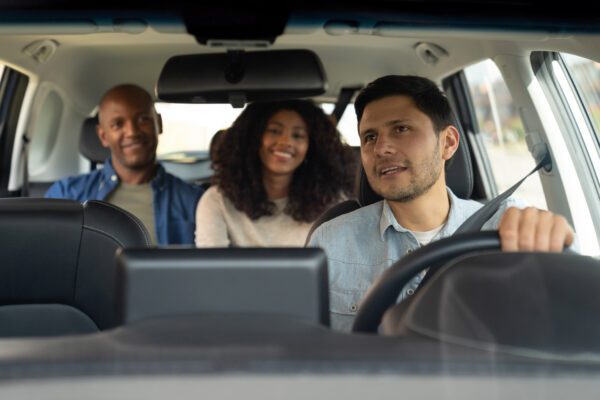 Multi-camera sensor fusion
3D lidar & radar point clouds
Increase productivity
Automate dozens of computer vision workflows with FiftyOne so you can free up valuable engineering time and focus on what matters most
Get to production faster
Shave months of development time off your vision-based AI projects by using FiftyOne to accelerate data curation and model evaluation
Save money
Avoid the unnecessary costs of manual data wrangling and overpaying for annotations by using FiftyOne to automate, increase accuracy, iterate quickly, and get to production faster
Automated driving workflows enabled by FiftyOne
Easily organize millions of samples in multiple formats
Hands-free driving systems and vehicles rely on massive amounts of data. FiftyOne makes it easy to manage your samples across dozens of formats.
Multimodal datasets: images, videos, clips, frames, geolocation, and 3D

lidar and radar

point clouds

Any metadata you need: time of day, camera or device ID, location information, weather conditions, and anything else you need in your AI workflows

Any model you're working with:

lane detection, object detection, semantic segmentation

, and many more
Quickly find the subsets of data you want
Sifting through massive amounts of data is like searching for a needle in a haystack. Pinpoint samples of interest in seconds using FiftyOne.
Create meaningful, balanced datasets: query samples by metadata to correct for imbalances

Accelerate training data selection: quickly find unique scenarios and anomalies in your data streams

Cover the edge cases: identify hard samples to strengthen your datasets and model performance
Only annotate what you need
Generating annotations can be complex, cumbersome, and costly. FiftyOne integrates with your favorite annotation tools to become your mission control for annotation workflows.
Stop passing data around:

collaborate with teammates and vendors

on a single source of truth

Stop overpaying for annotations: identify your most valuable samples to annotate, then automatically send them to your annotation vendor

Mitigate annotation mistakes: assess the quality of your annotations to improve both your datasets and models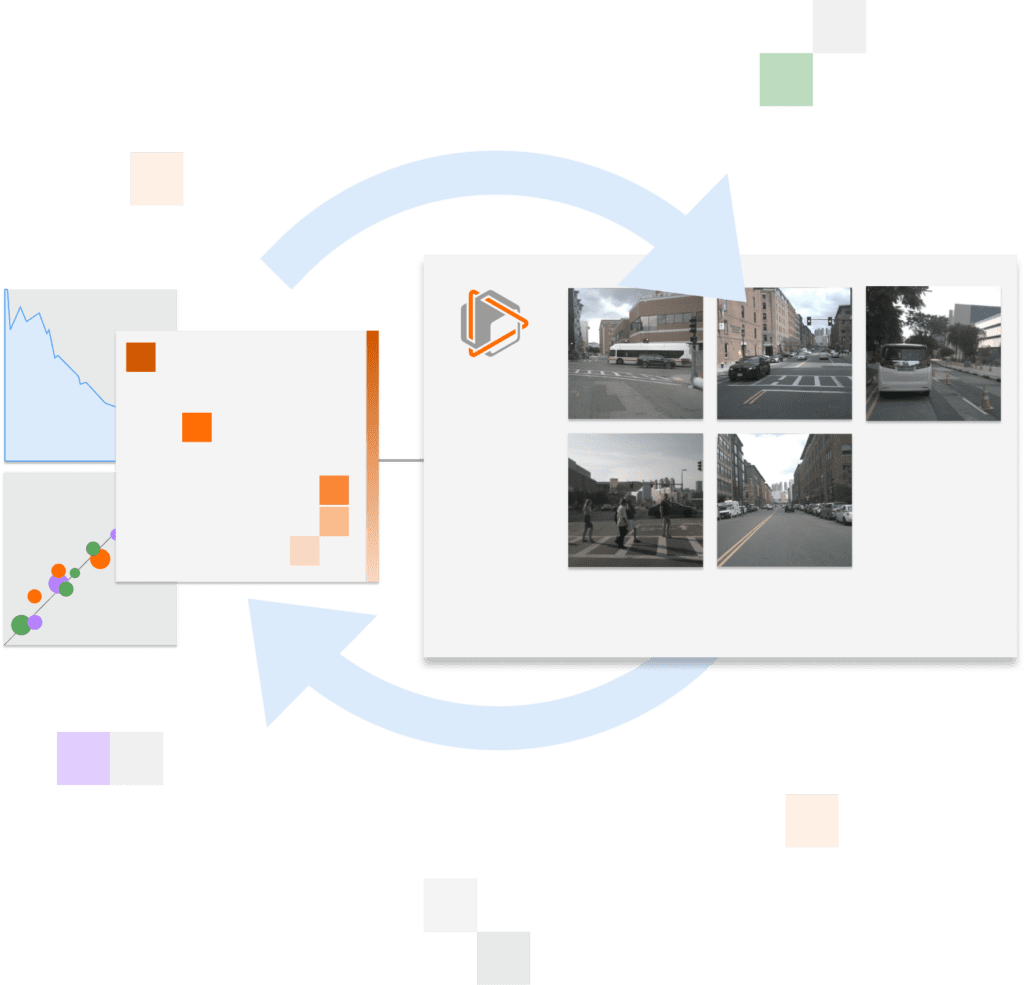 Continuously build models that perform
Models don't always perform on new, unseen data. FiftyOne gives you the ability to visualize and compare model performance so you can deploy into production with peace of mind.
Understand your model's failure modes: browse model performance at the sample level so you can take the right steps to

address failures

Embrace continuous evaluation: integrate FiftyOne into your training pipeline to evaluate and improve model performance and datasets with every model update

Manage dataset versions:

track revisions to your datasets so you can view or rollback to previous versions of your datasets at any time
Have an automotive manufacturing use case?
FiftyOne streamlines machine vision in manufacturing use cases, including production line robots, battery inspection, defect detection, leak detection, and assembly verification.
Streamline your visual AI workflows
Supports all popular
computer vision tasks
> Classification
> Detection
> Instance segmentation
> Semantic segmentation
> Polygons and polylines
> Keypoints
> Point clouds and annotations
> Geolocation
> Embeddings
> Multiview datasets
> Image, video, and 3D data
See what ADAS & AV data looks like in FiftyOne
Ready to test drive FiftyOne?
Instantly explore popular driving datasets in FiftyOne – including nuScenes, Ford Multi AV, KITTI, and BDD100K – directly in your browser to evaluate firsthand where it fits into your AI stack.