Computer vision applications in the aviation industry include:
Aircraft inspection and maintenance
Airplane recognition and identification
Autonomous drones
Baggage handling
Airport security
Developers of aviation applications can benefit from FiftyOne's ability to share curated datasets with expert technicians to verify the quality of datasets and models. Additionally, automated security and baggage vision systems in airports produce massive amounts of data. FiftyOne provides ways to easily manage large datasets, filter and explore datasets to find relevant samples, and curate datasets for model training and evaluation.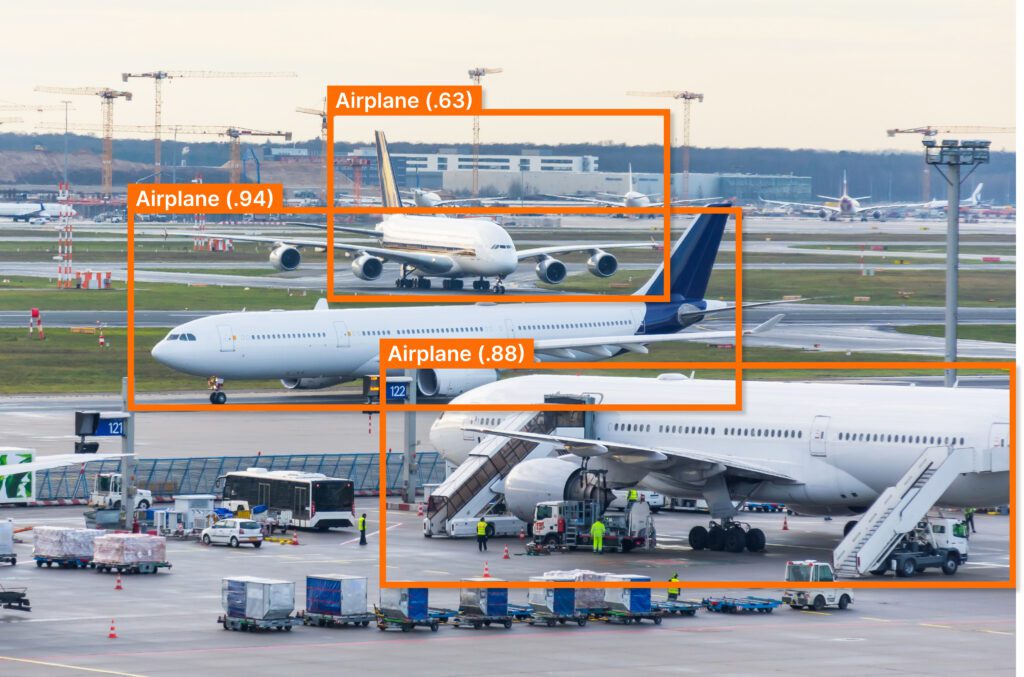 Join the community of developers and scientists who are already using FiftyOne to improve the quality of their data and build better models