FiftyOne Teams 1.2 is here, bringing a familiar GSuite-like experience to your computer vision datasets and workflows. FiftyOne Teams combines the features you know and love in open source FiftyOne with additional capabilities for secure, real-time multi-user collaboration – all backed by world-class customer support.
As this is our first-ever release announcement focused specifically on FiftyOne Teams, in this blog post we'll summarize the features in FiftyOne Teams generally, up to and including the latest release. Okay, here we go!
How Open Source FiftyOne and FiftyOne Teams Compare
Both open source FiftyOne and FiftyOne Teams make it easy to improve data quality, boost model performance, and deliver production-grade computer vision applications. In contrast to other solutions that impose strict data limitations, both open source FiftyOne and FiftyOne Teams support unlimited data volumes and unlimited API usage, making it easy to work with large scale computer vision data, including images, videos, 3D point clouds, geolocation data, and more.
Open source FiftyOne and FiftyOne Teams differ in the audiences they serve. Open source FiftyOne is for single users working with data stored locally, while FiftyOne Teams is designed for team-based, collaborative workflows with data stored in a centralized cloud location accessible by multiple users.
In addition, FiftyOne Teams adds support for:
Multiuser collaboration: FiftyOne Teams supports a GSuite-like experience to share and collaborate on your computer vision datasets and workflows among multiple users. Organize your team's datasets with intuitive features like tags, pins, and a powerful search by content feature to quickly locate the data you need. FiftyOne Teams also includes cloud-backed media support to address an organization's need to store data (both media and metadata) in a centralized cloud location and make it accessible to multiple users working together. With open source FiftyOne, there is a single-tenant assumption with shared state across the UI and Python along with a local data requirement. It's important to note, in both FiftyOne and FiftyOne Teams, datasets are logical and never require movement of the media itself.

Enterprise security: FiftyOne Teams supports SSO and role-based access to your datasets so you get the fine-grained control over user roles and permissions to safely and securely collaborate inside and outside your organization at all stages of your workflows. With open source FiftyOne, because it's aimed at the use case of a single user, every user is a full admin on every dataset, which is great when you're individually working on projects, but not so great when you're collaborating with others who may not need that level of access.

World-class support: FiftyOne Teams comes with industry-leading enterprise support. Our Customer Success Team of ML engineers work as an extension of your team because we want to help you build and deliver the best AI applications possible. We set up a dedicated support channel with you, and we hold regular training and integration sessions with you. Open source FiftyOne comes with best-effort community support. People tell us our community support is hella dope (we agree!), but if you're an organization, you may need a support level agreement that goes beyond a best effort support cycle.

Enterprise deployments: FiftyOne Teams comes with capabilities that make deploying within an enterprise environment easy and convenient. FiftyOne Teams is deployed entirely into your environment, either on-premises or in a private cloud. Your data never leaves your environment. FiftyOne Teams can be deployed on a wide variety of infrastructure solutions, including Kubernetes and Docker. Additionally, some organizations need to deploy into environments with proxy networks, and so FiftyOne Teams supports that use case as well.
In summary, here's the relationship between open source FiftyOne and the capabilities that FiftyOne Teams adds:
For more information, check out the feature comparison table in the docs.
Other than gaining these valuable capabilities from FiftyOne Teams, what else goes into the decision making process for our customers? Sometimes we hear from customers that, over time, their engineers have written scripts and/or assembled disparate tooling that covers some of this same ground. For these customers, the reason for choosing FiftyOne Teams is clear – they can get out of the business of building and maintaining internal dataset management tools and put all of that time and effort back into providing direct value to their customers.
Finally, a special note to our fellow open source enthusiasts: FiftyOne is and always will be fully featured for computer vision workflows and freely available under a permissive open source license. We don't and won't limit features, data volume, API usage, or otherwise hold back in making FiftyOne the best open source computer vision toolset on the planet.
Who Uses FiftyOne Teams
We're fortunate to serve a variety of amazing companies who've already adopted FiftyOne Teams, including enterprises and startups across a wide variety of use cases and industries such as automotive, autonomous vehicles, robotics, security, retail, healthcare, and more. You can browse some of the use cases on our website.
Here's a few highlights from what our customers are saying about FiftyOne Teams: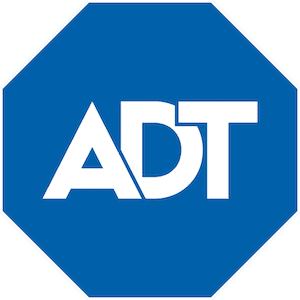 We've used FiftyOne Teams at ADT Commercial for a year now. It has helped us manage our huge datasets, collaborate on model evaluation, tighten our production schedule, and ultimately deliver solutions that help our customers better manage their risk. FiftyOne Teams has added tremendous value to our computer vision processes.

— Philippe Sawaya, Director of Artificial Intelligence, ADT Commercial
We have seen performance improvements in our models directly due to using FiftyOne Teams for dataset management. FiftyOne Teams has greatly improved the visibility of our datasets across our entire R&D team, and it has made it extremely easy for multiple team members to access and collaborate on datasets.

— Ivan Ralašić, CTO and co-founder of Forsight
We use FiftyOne Teams to organize, select, display, and share our data which has led to better collaboration with and understanding of our large volume of data. FiftyOne Teams enables us to gain insights such as identifying and understanding data problems early, hypothesis validation, and dataset management overall. This has led to better solution engineering and better testing for the products and services we deliver to our customers.

— Lanny Lin, Senior Director of AI and Data Science, Vivint
Want to share your own story? Reach out and we'll send you some swag as a thank you!
What's New in FiftyOne Teams 1.2
FiftyOne Teams 1.2 introduces these new features:
Enhancements to enterprise security controls:
Admins who use SSO to authorize new users to auto-join their FiftyOne Teams deployment can now configure the default role for those users
Admins can now configure the default access level that Members receive on newly created datasets
New Dataset page capabilities to unlock additional computer vision workflows:
Added support for exporting one or more fields of a dataset in CSV format through the FiftyOne Teams App
Stack traces for unhandled errors are now presented directly in the App so that users can self-diagnose issues
New large-scale deployment option:
Added support for sharded databases
In addition, because FiftyOne Teams is built on top of open source FiftyOne, all these new features are inherited from FiftyOne 0.20 (also released today):
Natural language search:
You can now perform arbitrary search-by-text queries natively in the FiftyOne App and Python SDK, leveraging multimodal vector indexes on your datasets under-the-hood
Similarity API:
Significant upgrades to the FiftyOne Brain's similarity API, including configurable vector database backends and the ability to modify existing indexes
Qdrant and Pinecone integrations:
Point cloud-only datasets:
You can now create datasets composed only of point cloud samples and visualize them in the App's grid view
What's Next – Upgrade or Try FiftyOne Teams
If you're already using FiftyOne Teams in your organization, we encourage you to upgrade when convenient so that you can get your hands on the latest fixes and enhancements to power your computer vision workflows. We published some docs on how to upgrade FiftyOne Teams to help you along the way. And, if you have any questions or need some assistance, simply let us know in your dedicated support channel.
If you're not already using FiftyOne Teams but would like to see and learn more, we'd love to schedule a demo. This isn't just any demo. This is a technical consultation with our cofounders where you can see FiftyOne Teams in action, and most importantly, discuss how FiftyOne Teams can streamline your organization's computer vision workflows so that you can spend less time wrangling datasets and more time innovating and developing your ML models.